City Mazes Cardiff - Pirates Of The Bay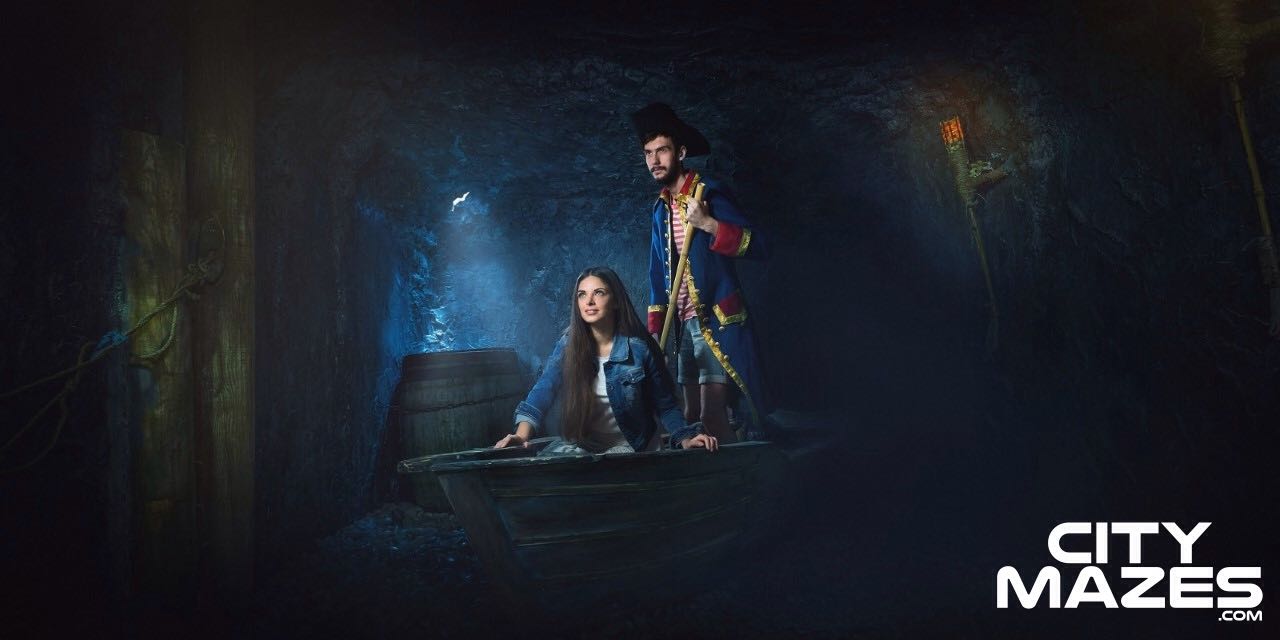 Duration: 60 Minutes (approx.)
Location: Cardiff
You are in the heart of the Caribbean on a tropical island. However, it's not quite the paradise that it looks. An abandoned pirate hut on the cliff has become your trap and its bloodthirsty one-eyed owner will be back soon from hunting. You have 60 before he arrives home to escape!

For booking outside of scheduled opening hours please call 02920 004 008!
When can I book for?
We're open every day!
What's the cost?

£25 per person.
How many can attend?

2 - 10 people.
How long is the session?

You'll have 60 minutes to escape.
Are there any age restrictions?
Children under the age of 14 will need to be accompanied by an adult in the game when playing. The adult must be included in the total number booked for the game.
Please note that children between 6 months and under 9 years old are not permitted into the games under any circumstance. What should I wear?
City Mazes Cardiff is held in an indoor facility. We advise you wear sensible shoes but there are no specific requirements.
Where is the event held?
8a Trade Street
Cardiff
CF10 5DT
Can I cancel or reschedule once booked?

City Mazes is a live event however subject to availability bookings can be rescheduled for an admin fee of £15. Late arrivals of over 15 minutes are treated as a no-show and no refund will be offered under these circumstances.
The nearest bus stop is on the A4160 Penarth Road
The nearest train station Cardiff Central - just a few minutes walk.