City Mazes ISLINGTON - Bamboozled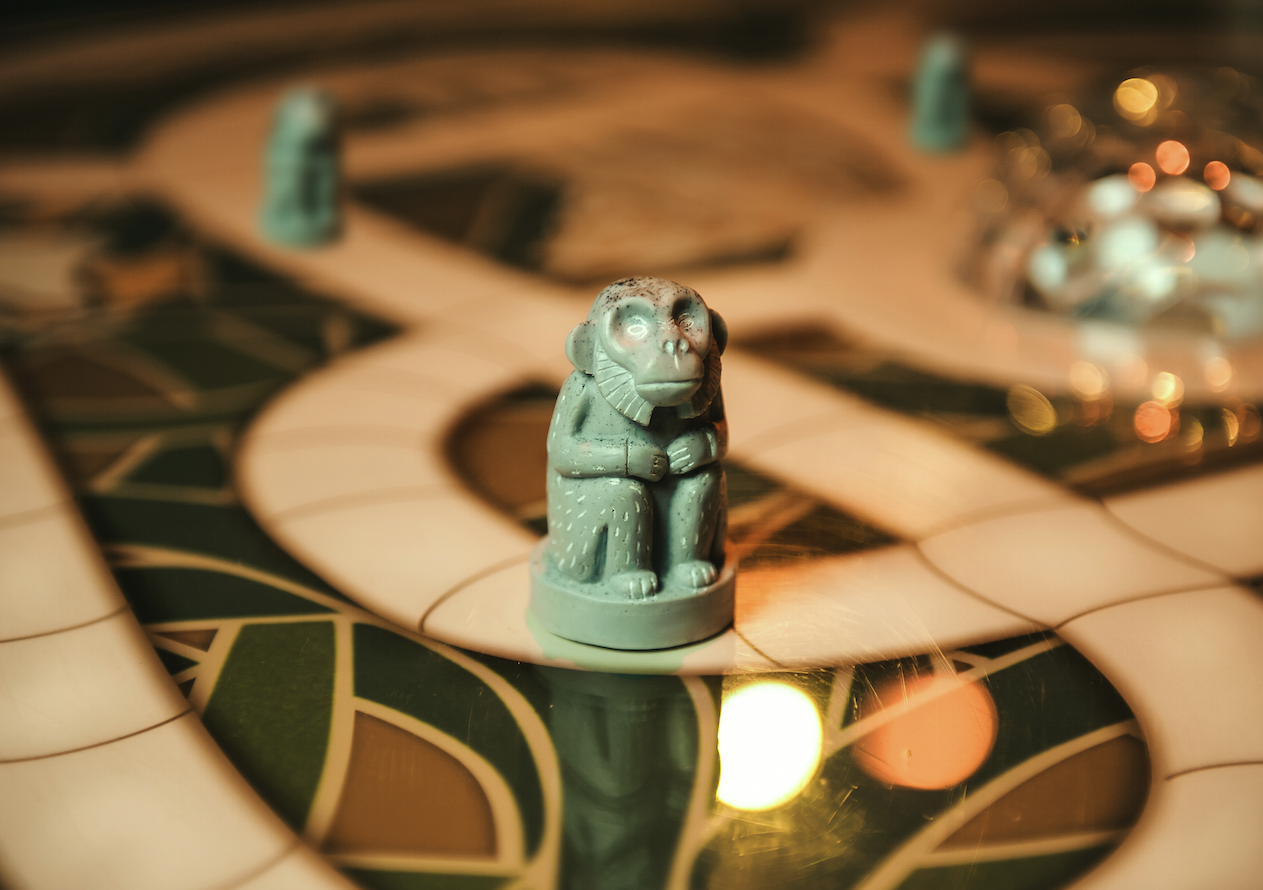 Duration: 60 Minutes (approx.)
Location: London
After playing a mysterious board game that you found in your attic you're somehow transported into a jungle world! The only way to escape is by completing the game in 60 minutes or less! Will you be able to finish it before whatever is lurking in the wild finds you?

For booking outside of scheduled opening hours please call 0203 137 6777!
When can I book for?
We're open every day, with afternoon/evening sessions on Mon-Fri and all day on weekends.
What's the cost?

From £23 per person.
Extra participates can be added on at the same price as booked.

How many can attend?
2 - 10 people.

How long is the session?
You'll have 60 minutes to escape.

Are there any age restrictions?
Children under the age of 14 will need to be accompanied by an adult in the game when playing. The adult must be included in the total number booked for the game. Please note that children between 6 months and under 9 years old are not permitted into the games under any circumstance.

What should I wear?
City Mazes Islington is held in an indoor facility. We advise you wear sensible shoes but there are no specific requirements.

Where is the event held?
City Mazes – Islington

Unit 39
10 Hornsey Street
Islington
London
N7 8GR
Getting here :
Walk: From Holloway Road turn up Horsey Street. Keeping walking up the road past Tescos. You will see Bikram Yoga on the left hand side. Keep walking up the road. Do not turn left through the gates. We are located at the top of the road on the left hand side just before the mini roundabout.
Tube: City Mazes is just 3 min walk from the Holloway Road Tube Station, on the Piccadilly Line and 7 min walk from Highbury and Islington Station on Victoria Line and Overground

Buses: Routes stopping on Holloway Road 2 min from City Mazes include;
43, 153, 263, 271, 393
PARKING
Hornsey Street controlled hours Monday to Friday 08.30 — 18.30 ,
Saturday 08.30 — 13.30 20p for each 5 min,

max stay 2 hours max parking charge £4.80 
Can I cancel or reschedule once booked?

City Mazes is a live event however subject to availability bookings can be rescheduled for an admin fee of £25. Late arrivals of over 15 minutes are treated as a no-show and no refund will be offered under these circumstances.